It is surprising to know that San Pancho, a town of a little over 2,000 inhabitants, offers such wide array of services, not only focused on culture and the environment.
Many of these are directed towards well-being in general and in many aspects of life, from yoga, belly dance and aikido classes to traditional healing methods focused on the mind and body, such as temazcal baths and traditional plant ceremonies.
There are also projects focused on sustainability and traditional construction techniques with natural materials, such as bio-construction or permaculture.
Sport options include karate, football, karate, indoor football and beach volleyball classes.
As for an education setting, in addition to the traditional schools that offer a traditional school system (from kindergarten to junior high school), there are also alternate education projects:
ESCUELA DEL MUNDO. Nonprofit kindergarten and elementary school with a Montessori approach. It seeks a holistic education and, thanks to fundraising efforts on behalf of its members, the school has managed to provide scholarships to 10% of the children from the community.
COLIBRÍ. This is the newest kindergarten that follows the Waldorf education approach.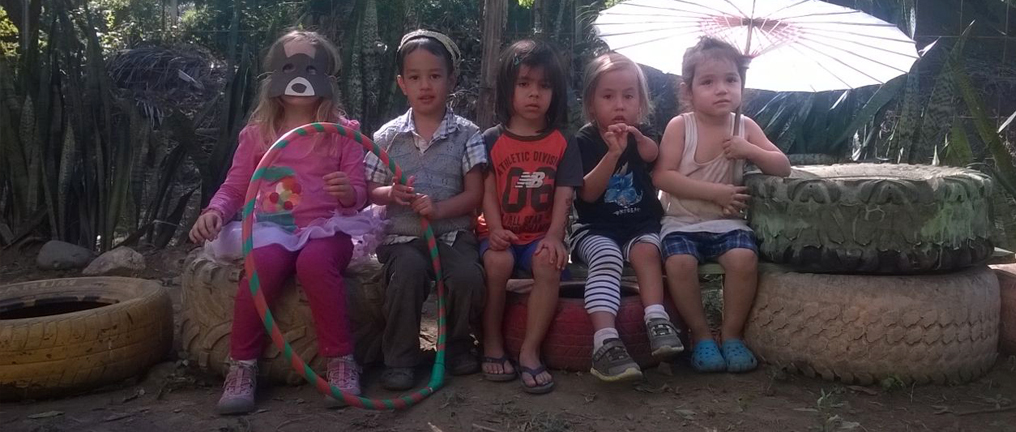 IMIARI: ESCUELA LIBRE.
ESCUELA LIBRE. Concerned for the future of humanity, Imiari was created as a center focused on educating the children of the community according to the most basic of principles: freedom.
This initiative arose from a dream to see our community involved in the education not only of our children, but also of their families, working together to build and support a space dedicated to the development, education and interaction of the new generations.
In order to develop this project, it has been paramount to listen and coordinate viewpoints of all participants, as we believe that it is the only way to produce an encompassing education center that fosters collaboration, harmony, honesty and aperture.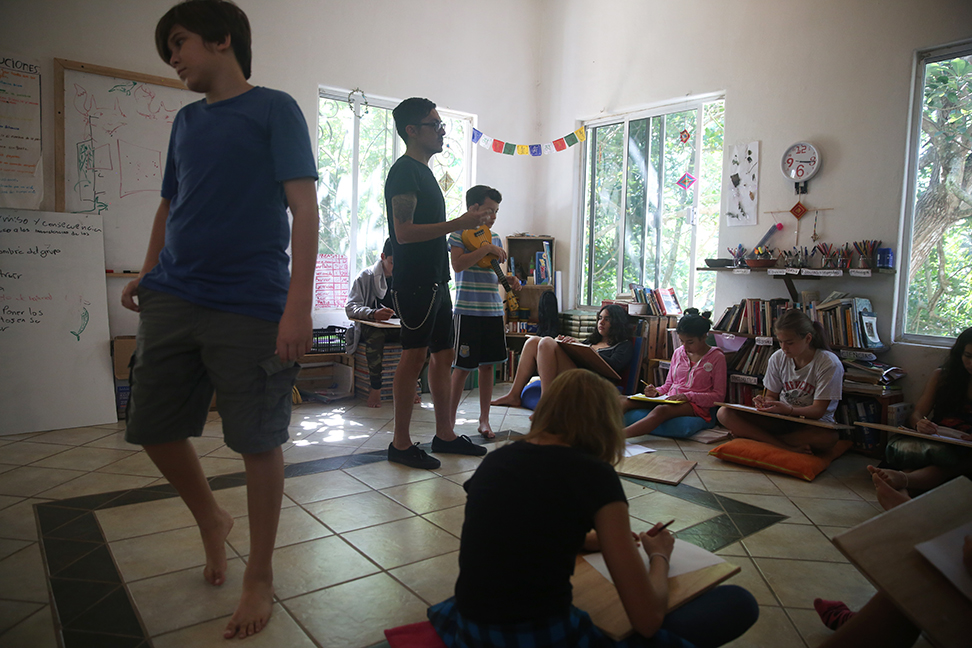 RECREATIONAL ACTIVITIES
San Pancho has a central plaza  partially  covered with wood and roof tile so it can be used during very hot days. A mural with an image of the patron saint of San Francisco made out of bottle caps adorns the plaza.
The plaza is used for different activities such as community yoga classes, salsa and son jarocho lessons. It has a children's' playground, basketball courts, restrooms, a kiosk and a stage.
Every Tuesday, an organic and craft market sets up.
A segment of the Synergy Art Festival is done in that area, same goes for the patron festivity dedicated to San Francisco, which is celebrated at the end of September or beginning of October, and it takes place during eight days.
As a touristic town, San Pancho offers a wide range of restaurant variety, from Italian to vegetarian and organic dishes, without forgetting delicious Mexican culinary dishes in places like El Gallo and Mexicolatl and on the beach, Las Palmas. The oldest is La Chalupa and a Classic, Maria's.