e.a.i.o.u. – Integrating, organic and universal learning Areas, for its acronym in Spanish.
A group of educators from San Pancho who offer learning options for pre-school, elementary, junior high level students, as well as for non-formal education learners through different independent projects.
OPC –Cultural Project Office
Contemporary art gallery and cultural center that offers exhibitions, round tables, public art and art education programs. They work with artists, architects, curators, academics and writers, all of them idea creators who build our perception of the city and cultural outlook linked to Puerto Vallarta, with global scope.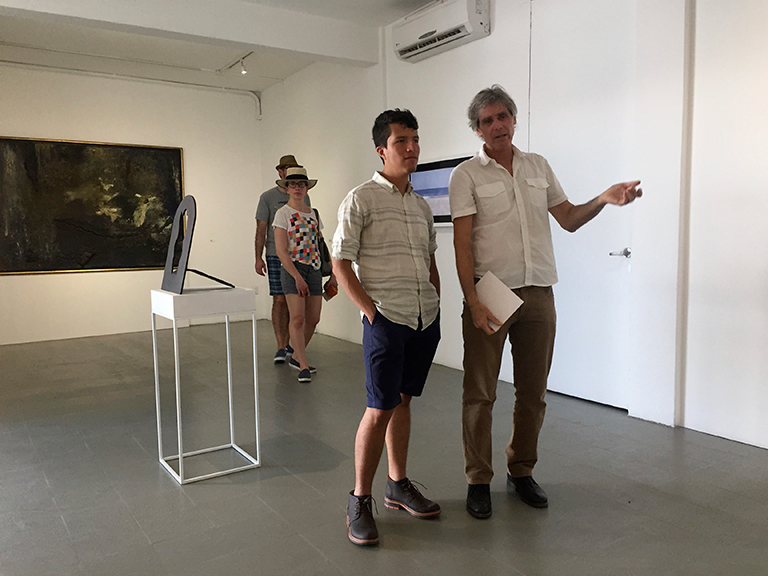 Coast University Center– UDG
The Coast University Center offers the possibility to obtain a BA degree in Visual Arts for Photography or Plastic Expression since August of 2013, with the intention of forming innovative and creative visual artists in the costal region, resulting in the strengthening of visual art production and the professionalism of those creating it.
Cuale Cultural Center
The Cuale Cultural Center is dependent on the State of Jalisco's Ministry of Culture. It is located on the island of Cuale river, in Puerto Vallarta. It provides the community of Bahia de Banderas as well as its visitors a recreational, artistic and educational area. Visual arts, dance, plastic arts and music take place in the workshops offered by the center.